Homework
At Thomas More we believe homework develops good study habits and independent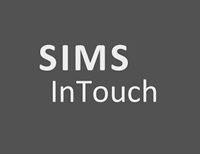 learning. Homework also strengthens the home-school connection creating opportunities for pupils to interact and communicate with their parents about different topics.
Homework tasks are recorded in Pupil Planners and posted on 'SIMS InTouch' which parents will be able to access through the website or via their smartphone.
The amount of homework set varies from subject to subject and from year to year. When homework is not set pupils should be writing notes, practicing skills, and revising.
It is important to establish a good homework routine, and we encourage parents to encourage and discuss homework tasks with their son / daughter. We would also suggest that there is some quiet time set aside for home learning.
Remote access
Remote access is available to all staff and all Year 10, 11, 12, & 13 pupils via the link below. Remote access provides the facility for pupils to be able to login to the school's system to access files and software from the school servers.