Headteacher's Welcome
I am very pleased to welcome you to the website of Thomas More Catholic School. I hope you will find everything you are looking for and that it serves as a good introduction to life at our school which is a wonderful community.
Our successes come down to a few very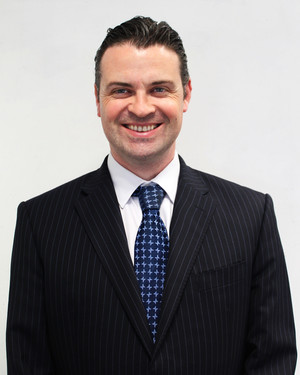 tangible things. All of our classes and children know why they are here and pursue their learning with enthusiasm and in good cheer. Our staff are unfailingly committed to the progress and wellbeing of all our pupils and students. The strong community spirit is evident in all things and knowing Christ is with us on our journey informs our sense of optimism and gives us a mandate to conduct ourselves with love and compassion and to look outwards at the more vulnerable and needy of society.
Our school is a community where we support, challenge and care for one another. We have the highest expectations of pupils, students and staff, in every area of school. Positive behaviour and relationships and a positive approach to learning are seen as essential ingredients in ensuring the well-being and academic success for all. Our school is an environment where pupils and students feel safe, cared for and confident to express themselves, form strong relationships and embrace all the opportunities our school offers them.
I am very grateful to all the staff for their hard work and unfailing enthusiasm on behalf of our pupils and students. I would also like to thank the pupils and students of every year group for the contribution they make to the happy spirit and purposeful air that is evident to everyone who visits the school. Our curriculum offers breadth, depth and opportunities for all pupils and students to engage and succeed whilst extensive extracurricular provision and the Thomas More Charter ensures daily enrichment for all. Staff, pupils and students are on a learning journey together here at Thomas More where we all strive continuously for excellence and to be the best that we can be.
I would also like to extend a welcome to our school to anyone visiting our website in order that you can be shown around the school and see the school in action.
"May the Lord bless you and protect you. May the Lord smile on you and be gracious to you." (Numbers 6: 24-25)
Mr. N Walters